Product Description
Our Block Bottom Valve Bag is very strong and durable, thanks to the sophisticated latest technology machinery and the character of Polypropylene material used to produce the woven fabric. The shape is robust and versatile; it is resistance to rough handling, dropping, pressing or rain so the number of lost bag can be minimize.
PP Valve Bag can be used for all kind of free flowing goods such as :

Cement
Building material
Fertilizer
Chemical or resin
Flour
Animal feed
All powder and granular form of products.
Features:
Bags can be customized as per client requirement from 10 kg to 50 kg packing in required dimensions.
The overall block shape, offers an attractive product presentation.
Block bottom bags / AD Star Bag offer sealing of bag on both ends which protects the product from external agents. This closure method simply requires reactivation of the pre-applied hot melt.
Block bottom bags are Recyclable and reusable.
High strength & Increased tear resistance over paper bags and normal PP bags.
This packaging solution is coated with lamination or BOPP film as per the customer requirements
Moisture resistance/Proof.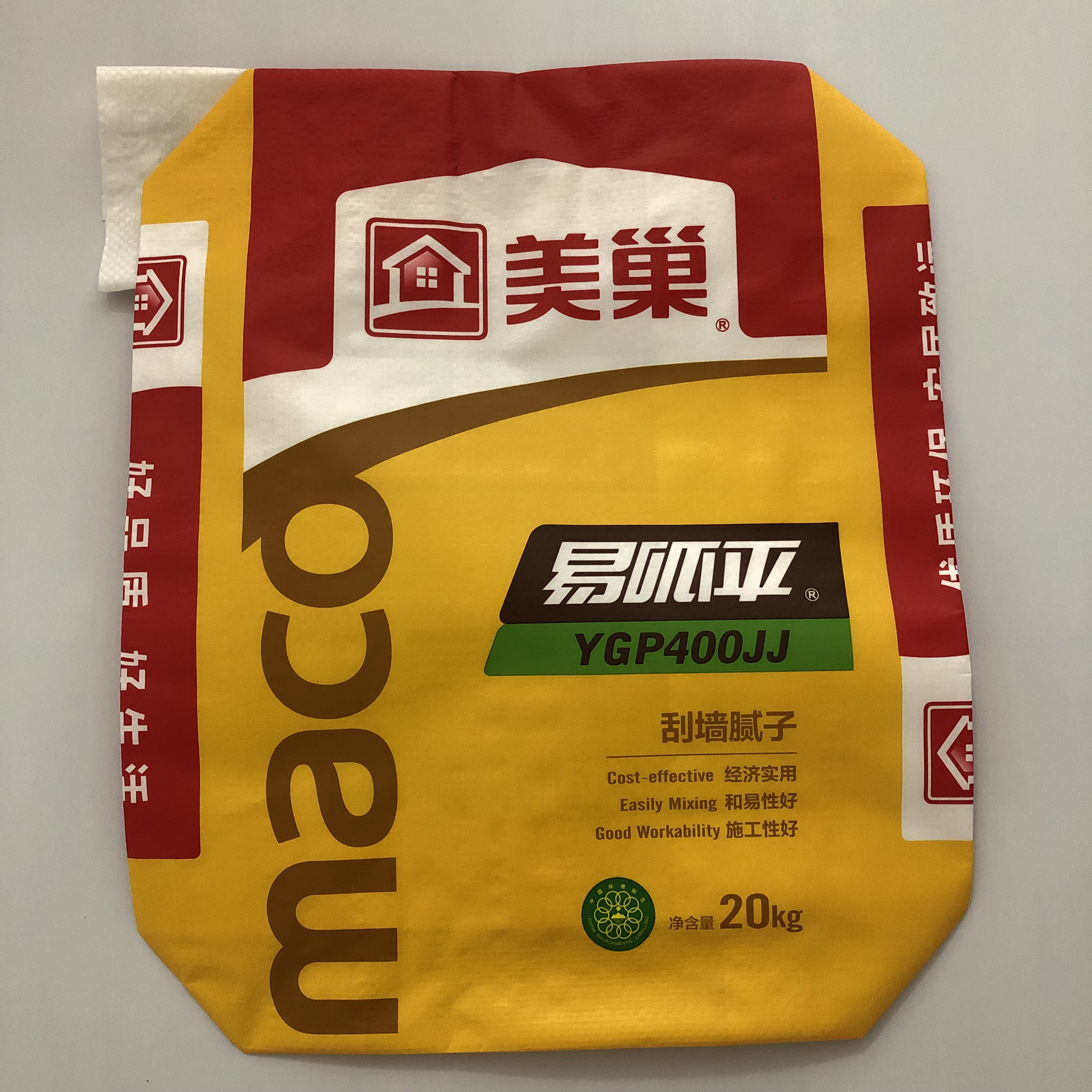 Width: 350 to 600 mm
Length: 450 to 910 mm
Bottom Width: 80 to 180 mm
Colors: As specified by the customer
Capacity: As specified by the customer
Printing: Up to 7 colors on one or both sides with corona treatment